Agricultural Adjuvants Market Analysis, Latest Trends and Regional Growth 2024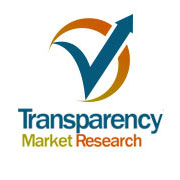 Albany, NY — 05/19/2018 — The extremely consolidated nature of the global agricultural adjuvants market allows very little space for new entrants. In 2015, the top three players in the market – Akzo Nobel N.V., Solvay, and Clariant – collectively held a share of 51.1%. All key players hold an especially high control over supplies of agricultural adjuvants in developed economies.
Request Sample Report @ https://www.transparencymarketresearch.com/sample/sample.php?flag=S&rep_id=17600
According to a research report released by Transparency Market Research, the global agricultural adjuvants market holds a high level of competition for existing players due to the presence of advanced mechanisms that a lot of current players can make use of to scale up their production rates. On the other hand, the production rate of the market is extremely dependent on the availability of raw materials over any other factor, which is closely regulated by government agencies. This makes is difficult for new entrants to make their mark on the global agricultural adjuvants market. The global agricultural adjuvants market was calculated at US$2.36 bn at the end of 2015 and it is expected that the market will reach US$4.16 bn at the end of 2024. This revenue is expected to expand at a CAGR of 6.6% within a forecast period from 2016 to 2024. By the end of 2015, the overall volume of the global agricultural adjuvants market had reached 757,570 kilo tons.
Products Pushed to Shine as Farmers Try to Grow Better Crops in Lesser Land
"The global agriculture industry is in a state of many quandaries. For one, the total area of farmable land that each country uses is reducing by at a regular rate. The smaller areas of land are caused due to growing industrialization and expansion of urban areas, which is a direct result of the increasing global population. To feed this increasing population, the agriculture system needs to overreach its current capacities to successfully provide enough food for the masses. As a result, farmers are expected to significantly improve their crop yield. This is the current leading factor augmenting the demand for agricultural adjuvants around the world," states a TMR analyst.
The global agricultural adjuvants market is also being driven by the growing use of advanced techniques in precision farming. The use of modern technology to increase the precision with which farmers can obtain a high yield of crops is allowing for a better and more stable increase in the demand for agricultural adjuvants.
Read Report Overview @ https://www.transparencymarketresearch.com/agricultural-adjuvants-market.html
Evolving GM Concepts a Direct Threat to Global Agricultural Adjuvants Market
One of the leading factors hindering the growth in demand for agricultural adjuvants is the growing use of genetic modification in the field of agriculture. GM seeds especially are engineered to imbibe the qualities that are required to produce excellent crops that score well in yield quality and are also biologically resistant to the current types of pests and plant diseases. Over the coming years, research and development on GM seeds is expected to skyrocket, creating a drop in the overall demand growth of agricultural adjuvants.
"Currently, the global agricultural adjuvants market continues to be supported by the investments made by both government and private players. The number of investors as well as the total volume of investments is expected to continue increasing in the immediate future, providing key opportunities for existing players in the global agricultural adjuvants market," adds the analyst.
The following two tabs change content below.
Maria Burns
Maria is a Viral News Editor who graduated from the University Of California. She likes social media trends, being semi-healthy, Buffalo Wild Wings and vodka with lime. When she isn't writing, Maria loves to travel. She last went to Thailand to play with elephants and is planning a trip to Bali.
Latest posts by Maria Burns (see all)