Angiography Devices Market Is Poised to Exhibit a Moderate 4.3% CAGR Through 2025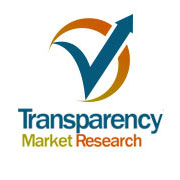 Albany, NY — 05/18/2018 — A fresh business intelligence publication by Transparency Market Research (TMR) informs that the global angiography devices market is highly competitive, attributing it to the presence of a vast pool of players who operate at regional as well as international level. The major manufacturers of angiography devices are aspiring greater shares by aggressively pricing their products, developing new technologies that meets diverse demands, and strengthening their distribution network. Medtronic Inc., AngioDynamics, GE Healthcare (a business of General Electric Company), Merit Medical Systems, Shimadzu Corporation, Siemens Healthcare, Koninklijke Philips N.V., Canon Medical Systems Corporation, Boston Scientific Corporation, and Cordis Corporation (Johnson & Johnson Company) have been identified as some of the companies that are ahead of the curve in the global angiography devices market.
Global Angiography Devices Market to breach US$33.0 Billion Mark by 2025
The analysts of the report have projected the demand in the global angiography devices market to expand at a CAGR of 4.3% during the forecast period of 2017 to 2025, by the end of which the valuation of the market is estimated to reach US$33,370.3 mn. In the near future, to maintain their stronghold over the angiography devices market, the global players are expected to indulge in mergers and acquisition activities. For instance, Medtronic Inc. acquired Covidien plc in June 2014, adding to its technological expertise. On the other hand, GE Healthcare offers Discovery IGS 730, which is an angiography system that provides for extremely high-quality imaging and complete workspace freedom to perform cardiac angulations. Boston Scientific Angiographic Catheters are customized to pave a way for delivering contrast media to the selected locations in the vascular system during an angiographic procedure.
Request for Sample Copy of Report @ https://www.transparencymarketresearch.com/sample/sample.php?flag=S&rep_id=40136
Based on product, the TMR report segments the angiography devices market into angiography systems and consumables, which has been further sub-segmented into catheters, guidewires, balloons, incision closure devices, contrast media, and accessories. Technology-wise, the market has been bifurcated into MRI, CT, and X-ray, which is further sub-segmented into flat-panel digital detectors and image intensifiers. Application-wise, the market has been categorized into carotid, renal, peripheral, cerebral, coronary, and aortic. The report also gauges the potential of demand that can be expected during the forecast period from every important end-user, including hospitals, diagnostic centers, and ambulatory surgical centers. Geographically, North America has been identified as the region with maximum demand and anticipated to remain so until 2025 too. However, the demand from the region of Latin America is primed to expand at a much stronger CAGR during the said forecast period.
Government Subsidies Driving Demand
Escalating percentage of geriatrics in the world's population, who commonly suffer from cardiovascular disorders (CVD), growing number of awareness programs including conferences, and government investments and subsidies to provide for essential medical equipment to their citizens are some of the key factors driving the demand in the global angiography devices market. In addition to that, consistent R&D activities to improve the products by a number of major players and promising pipeline of new angiography devices that are under observation of the FDA are also expected to bear positive results in the near future.
Enquiry for discount on this report @ https://www.transparencymarketresearch.com/sample/sample.php?flag=D&rep_id=40136
Cost of Angiography Devices Challenging Market's Prosperity
On the other hand, regulatory procedures before a product is made available to the customers, lack of proper reimbursement policies in a number of emerging economies, and high cost of digital angiography devices and instruments are a few challenges faced by the angiography devise market. Nevertheless, emerging economies, particularly BRICS nations, are expected to provide for substantial new opportunities in the near future.
The following two tabs change content below.
Maria Burns
Maria is a Viral News Editor who graduated from the University Of California. She likes social media trends, being semi-healthy, Buffalo Wild Wings and vodka with lime. When she isn't writing, Maria loves to travel. She last went to Thailand to play with elephants and is planning a trip to Bali.
Latest posts by Maria Burns (see all)