Calcium Formate Market: Industry Latest Major Segments and Key Trends for Upcoming Years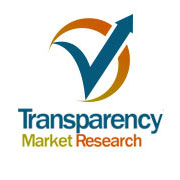 Albany, NY — 05/18/2018 — Calcium formate is widely preferred as a masking agent in the leather industry for the chrome tanning process. As an additive to cement, calcium formate imparts several advantageous properties to the final product viz. decreased setting time and increased hardness in comparison to ordinary cements. Calcium formate is frequently used as a component of ensiling agent for silage treatment. Use of calcium formate in the silage suppresses the formation of side reaction products such as propionic acid, while promoting the formation of desirable lactic acid in anaerobic fermentation. Calcium formate has the ability to accelerate the setting time of concrete. Calcium formate and mixture of ammonium nitrate or peroxide, chlorate, superoxide, perchlorate, or permanganate of an alkali metal speedily evolve large volumes of gas when ignited. This gas can be useful for the inflation of automobile passenger restraint bags or other similar applications.
View Report Preview:
https://www.transparencymarketresearch.com/calcium-formate-market.html
Calcium formate is preferred as a fuel component in explosives designed to have improved deflagration behavior. Mixture of calcium formate with urea is an excellent agent for ice-melting. Calcium formate is preferred as an additive to improve solution stability of various resins, as a corrosion inhibitor in molding and wire-drawing operations, and as a catalyst in place of calcium acetate. Calcium formate is a potential food additive and animal feed. It is suitable for use in pig and poultry diets. Calcium formate helps stabilize enzymes in detergents. The growing cement & leather industry is expected to drive the global calcium formate market in the next six years. The global calcium formate market is projected to expand at a steadily paced CAGR from 2016 to 2024.
Calcium formate is calcium salt of formic acid. It is typically odorless. Calcium formate exists as a white, free–flowing, crystalline solid. It is also known as formic acid calcium salt, calcium diformate, or calcoform. The molecular formula of calcium formate is C2H2CaO4. The salt can be produced synthetically from high-temperature and high-pressure reaction between calcium hydroxide and carbon monoxide. Calcium formate is also available industrially as a byproduct, from the preparation of pentaerythritol and other polyhedric alcohols and of disodium dithionite. It is a handy source of calcium and formate ions for aqueous solutions. Calcium formate is non-hygroscopic and it has low toxicity. The salt may cause irritation to skin and eyes. It can also cause gastrointestinal irritation with nausea, vomiting, and diarrhea.
Asia Pacific is projected to be the speedily expanding market for calcium formate in the next six years. The key reason for this is the rising demand for calcium formate from developing countries such as China and India. Cement and leather are the major end-user industries of calcium formate. Asia Pacific is also the leading producer of calcium formate, followed by Europe.
Some of the major companies operating in the global calcium formate market are Perstorp Holding AB, ZIBO RUIBAO CHEMICAL CO., LTD., Shandong Baoyuan Chemical Co., Ltd., LANXESS AG, GEO Specialty Chemicals, Chongqing Chuandong Chemical (Group) Co., Ltd., Jiangsu Ruiyang Chemical Co., Ltd., Shandong Xinruida Chemical Industry Co., Ltd., Hangzhou Focus Chemical Co., Ltd., Zouping Fenlian Chemical Co., Ltd., PuYang YongAn Chemical Co., Ltd. (YACC), Feicheng Acid Chemical Co., Ltd., and Hubei Hengxin Chemical Co., Ltd.
Request to view Sample Report:
https://www.transparencymarketresearch.com/sample/sample.php?flag=B&rep_id=17939
The report offers a comprehensive evaluation of the market. It does so via in-depth qualitative insights, historical data, and verifiable projections about market size. The projections featured in the report have been derived using proven research methodologies and assumptions. By doing so, the research report serves as a repository of analysis and information for every facet of the market, including but not limited to: Regional markets, technology, types, and applications.
The following two tabs change content below.
Jasmine Petters
Jasmine hails from the city of Nizams, Hyderabad, and is currently pursuing her M.D. from there only. She is an internet wizard and has keen passion in All Things tech. She is a regular Comment contributor for The Daily Telescope and writes a Web column, in which she covers war, sports, and everything in between.
Latest posts by Jasmine Petters (see all)