EDM Oils/Fluids Marke Industry Analysis, Trend,Sales and Growth, 2017 to 2027 by FMI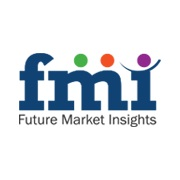 Valley Cottage, NY — 04/26/2018 — EDM Oils/Fluids Market: Introduction
EDM Oils or Electrical Discharge Machine Oils are a kind of metal working fluid specially designed to be used during the EDM process, extrusion process, etc. EDM is the process of metal removal – during this process, certain materials are removed from the work piece through the continuous application of a series of electric sparks. EDM oil is applied onto the surface of work piece at the time of operation. The role of the EDM oil is to facilitate good circulation of the electric spark through the spark gap as well as cooling and rapidly flushing metal fines. The EDM oil is a dielectric fluid which exhibits properties, such as high flash point, low viscosity, oxidation resistance and rapid heat dissipation. In terms of physical appearance, EDM oils are largely colorless and odorless. The EDM fluid finds a wide array of applications, such as in the tool & die industry, mold industry, manufacturing of several aerospace components, regulators, valves, hardware, etc. Owing to the growing usage of EDM fluids in a variety of applications, the demand for EDM oils is anticipated to grow at a steady pace over the coming years.
EDM Oils/Fluids Market: Dynamics
The EDM fluid is a pure fluid which helps in achieving high quality finish alongside enhancing productivity of the machine and operational comfort. Along with its highly desirable properties which are well suited for the EDM processes, EDM oils also have very low aromatic content due to which they are safe to use. Thus, owing to safe nature of EDM oil, it is widely accepted and used in EDM and other similar processes. Ongoing growth of the metal working industry owing to high demand from the aerospace and energy sectors is one of the key factors which is anticipated to boost the EDM oils market over the forecast period. Furthermore, rising complexity of the manufacturing processes has led to the growth in demand for specifically designed oils, such as EDM oils, which ease the process alongside maximizing output. Also, stable growth in the automotive industry and ongoing globalization is also estimated to play a pivotal role in the EDM oils market during the forecast period.
Request Report [email protected] https://www.futuremarketinsights.com/reports/sample/rep-gb-6170
Owing to their dielectric nature, EDM fluids help in the circulation of electric spark during the EDM process. However, with continuous usage, EDM oils lose their dielectricity and hence become inefficient. Thus, they must be replaced from time to time. Furthermore, disposing metal working fluids, which also include EDM fluids, is also a key challenge as these fluids are insoluble or partially soluble and can cause environmental problems in the long run. Lack of skilled labor is also a key factor expected to impede the growth of the EDM oils market over the coming years.
Nowadays, oil based wired EDMs is the new trend in the global EDM oil market. Manufacturers engaged in micro machining parts for nano applications and mold manufacturers are readily adopting this technique owing to its very high precision.
EDM Oils/Fluids Market: Segmentation
The global EDM oils market can be segmented on the basis of fluid type and end use. On the basis of fluid type, the EDM oils market can be segmented as petroleum based, vegetable based and synthetic based. On the basis of end use, the EDM oils market can be segmented into tool & die industry, mold industry, medical, aerospace and others.
EDM Oils/Fluids Market: Regional Outlook
Asia Pacific is estimated to dominate the global EDM oils market in terms of consumption owing to the expansion of the manufacturing sector across several countries, growing industrialization and high consumer demand for goods. North America and Europe are also anticipated to witness a significant share in EDM oils market owing to the strong presence of manufacturing base and growing demand for technically advanced machinery to develop products for micro/nano applications. Latin America and Middle East & Africa are expected to witness steady growth owing to the growth in industrialization and manufacturing sector.
Visit For [email protected] https://www.futuremarketinsights.com/toc/rep-gb-6170
EDM Oils/Fluids Market: Market Participants
Examples of some of the market participants operating across the value chain of the global EDM Oils market are-
Exxon Mobil Corporation.
Lubricating Specialties Company
Synthetic Lubricants, Inc.
Total S.A.
Houghton International Inc.
STAR METAL FLUIDS LLC
Commonwealth Oil Corporation Company
Petrelplus Inc
Gold Oil Corporation
Eastern Petroleum Pvt. Ltd.
Castrol Limited
The following two tabs change content below.
Latest posts by Editorial Team (see all)