Electronic Equipment Repair Service Market: To Reach a Valuation of US$ 147.2 Bn in 2024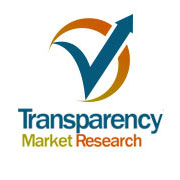 Albany, NY — 04/26/2018 — As per the new research report released by Transparency Market Research, the global electronic equipment repair service market is dominated by three companies and these companies can be considered as market leaders. These companies are Encompass Supply Chain Solutions Inc., uBreakiFix and Redington Service. Encompass Supply Chain Solutions Inc. is an established market player in 4PL and 3PL solutions and repair services for a full range of finished goods, commercial and consumer products, and replacement parts. This company is one of the leading diversified parts suppliers in the United States, including various product types, such as small or major appliances, consumer electronics, health and wellness, and office equipment. uBreakiFix specializes in the repair and maintenance of consumer electronics goods. The company offers both walk-in and mail-in repairs for consumer electronics, including tablets, smartphones, video game consoles, and computers. Redington Service is involved in providing complete service support for IT products including repair and refurbishment services, technical help desks, warehousing support, logistics services, and facility management services. Redington provides repair and refurbishment services for plotters, printers, scanners, notebooks, desktops, servers, switches, routers and storage devices, mobiles, FWP and FWT, and EPABX and contact center switches.
As per the numbers given in this research report, the global electronic equipment repair service market was valued at US$ 81.7 Bn in 2017 and is anticipated to reach a valuation of US$ 147.2 Bn in 2024 end, reflecting a CAGR of 8.8% during the period of assessment 2017-2024.
Download PDF Brochure: https://www.transparencymarketresearch.com/sample/sample.php?flag=B&rep_id=3977
Growing Demand for Refurbished Electronic Equipment Fueling Global Electronic Equipment Repair Service Market
The growing demand for refurbished electronic equipment in developing regions is a major factor which is expected to boost the electronic equipment repair market in the near future. Refurbishment of products is a better way to meet aspirations without having to compromise too much on the cost front. Demand for refurbished electronics products is increasing around the world, driven majorly by buyers from emerging economies due to the low levels of disposable income in such regions. The demand for refurbished medical equipment is increasing at a fast pace owing to factors such as a huge patient population base and the presence of a huge number of clinics and hospitals globally. Consequently, these factors are fuelling the growth of the electronic equipment repair service market. In addition, the demand for refurbished electronic equipment is expected to have a medium impact in the short term and is anticipated to have a high impact in the long term. This is largely due to the increasing initiatives of the governments across the world for e-waste management.
Growing Adoption of Electronic Equipment Insurance Positively Impacting Market Growth
Electronic equipment has grown complicated and fragile, which has made it susceptible to easy damage. Therefore, the adoption of electronic equipment insurance policy is increasing among end-users who seek to mitigate their losses for possible damage risks. Likewise, even equipment manufactures also see insurance as an ideal opportunity to consolidate the risks involved when products are under warranty or in-transit losses. In the future, the manufacturing companies providing insurance policy for their products are expected to contract a third party for a certain period of time to provide repair and maintenance services to the damaged products under the guarantee of reparation for specified damage and loss in return for the payment of a specified premium. This would positively impact the electronic equipment repair service industry.
View Report TOC : https://www.transparencymarketresearch.com/report-toc/3977
The following two tabs change content below.
Latest posts by Editorial Team (see all)