Electronic Flight Bag Market Research Report by Regional Analysis and Forecast Till 2022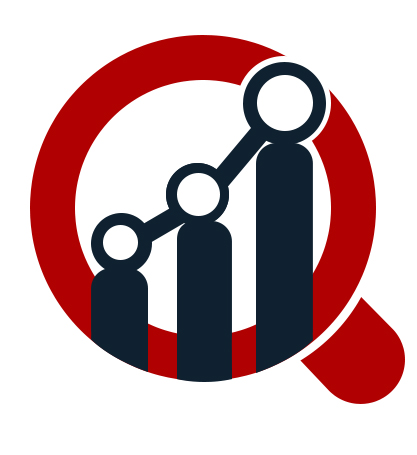 Pune, India — 02/05/2018 — Market Highlights:
An electronic flight bag (EFB) is an electronic information management device that helps flight crews performs flight management tasks more easily and efficiently. An EFB electronically stores and retrieves documents required for flight operations such as operating manuals, aeronautical charts, airport information, route information and weather.
The EFB system has been expanded to include ground software components that enable airlines to turn airplanes into nodes on their information network. This expansion allows airlines to implement a Electronic Logbook (ELB) application that resides both on the airplane and on multiple ground components. It also allows the future implementation of airborne and ground applications that will enable the airline to operate more efficiently as a business.
Accrediting the colossal growth the Electronics Flight Bag Market is witnessing currently and the potential the market is demonstrating to accrue pervasively further in the years to come; the Market Research Future has recently published a meticulous study report giving out the complete market insight up till 2021. According to which, continuing with the same trends the global Electronic Flight Bag Market is projected to perceive an outstanding growth by 2021 registering a striking CAGR during the anticipated period (2016 – 2021).
Request a Sample Report @ https://www.marketresearchfuture.com/sample_request/2562
The key players of global electronic flight bag market are UTC Aerospace Systems (U.S.), International Flight Support (Denmark), Astronautics Corporation of America (U.S.), The Boeing Company (U.S.), Esterline CMC Electronics (Canada), NavAero AB (Sweden), Airbus Group SE (France), Rockwell Collins Inc (U.S.), L-3 Communications Holdings, Inc, (U.S.), Teledyne Controls LLC (U.S.), Thales Group (France), DAC International Inc (U.S.), Lufthansa Systems (Germany), Flightman (Ireland).
North America Electronic Flight Bag Market is expected to reach USD 2257.3 million by 2021.
Industry/ Innovation/ Related News:
November 14, 2016 – UTC Aerospace Systems has launched development and production work for Hawaiian Airlines to provide better connectivity to the carrier's aircraft and airline network. Hawaiian Airlines' Airbus A330, and Boeing 717 and 767 flight crews will employ state-of-the-art Electronic Flight Bag (EFB) systems that provide enhanced functionality, greater safety and stronger cyber security via a custom-tailored network-security architecture.
August 1, 2016:- Astronautics Corporation of America has been selected to provide an improved and upgraded electronic flight bag (EFB) system on all fielded and future production Boeing 787 Dreamliner airplanes. The new Block Point Five (BP5) EFB will be a form/fit replacement for Astronautics' current Boeing EFB. The BP5 will give Boeing 787 operators additional functionality and will be compatible for use throughout all phases of airplane operations.
June 19, 2015:- Air France is announcing its intention to work together with Thales on the development of a new Electronic Flight Bag (EFB) application suite, with the aim of eventually equipping its entire fleet. Air France will actively work on the development of this software: several pilots and engineers from the company will put their expertise, recognized worldwide, and their experience in developing mobile applications at the service of Thales for the design of this new EFB solution.
Browse Full report @ https://www.marketresearchfuture.com/reports/electronic-flight-bag-market-2562
Electronic Flight Bag Market – Competitive Analysis
Electronic Flight Bag Market is highly competitive, and vendors compete on the basis of cost, composite material quality, reliability, and market share. To survive and succeed in such an intensely competitive environment, it is crucial for vendors to optimize their product development process to provide cost-effective and high-quality aerospace composite materials and parts.
The key strategies traced from the analysis of recent developments of the key players include Product Launch, Agreement & Partnership, Acquisition and expansion. Strategic partnerships between Key players support the growth and expansion plans of the key players during the forecast period. On the product and sales side, companies are investing in innovation/R&D, brand building, and fostering strong relationships with customers to support their competitive position.
Regional Analysis
North America and Europe are the largest market for Electronic Flight Bag whereas Asia-Pacific is projected to be the fastest growing markets during the forecast period due to growing commercial aircraft and reduction of aircraft maintenance.
Refer Related Blog @ https://www.linkedin.com/pulse/electronic-flight-bag-market-analysis-forecast-2022-ashish-g/?published=t
Intended Audience
– Electronic flight bag manufacturers
– Distributer & Supplier companies
– End Users
– consultants and Investment bankers
– Government as well as Independent Regulatory Authorities
About Market Research Future
At Market Research Future (MRFR), we enable our customers to unravel the complexity of various industries through our Cooked Research Report (CRR), Half-Cooked Research Reports (HCRR), Raw Research Reports (3R), Continuous-Feed Research (CFR), and Market Research & Consulting Services.
MRFR team have supreme objective to provide the optimum quality market research and intelligence services to our clients. Our market research studies by products, services, technologies, applications, end users, and market players for global, regional, and country level market segments, enable our clients to see more, know more, and do more, which help to answer all their most important questions.
The following two tabs change content below.
Latest posts by Editorial Team (see all)