Electronic Health Records (EHR) Market Expected to Reach $33,294 Million by 2023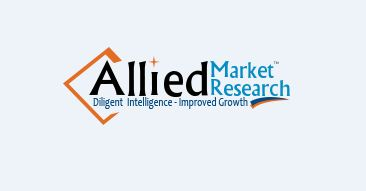 Portland, OR — 05/18/2018 — The global EHR market was valued at $23,592 million in 2016, and is expected to reach $33,294 million by 2023, growing at a CAGR of 5.0% from 2017 to 2023, according to a new report published by Allied Market Research.
Electronic health records (EHRs) are real-time, patient-centered health records that include all the information related to a patient's medical history. They allow instant availability of a patient's health records to the authorized users.
Get the PDF Brochure of this Industry Insight: https://www.alliedmarketresearch.com/request-sample/4542
Increase in adoption of EHR, increased use of cloud-based EHR software, rapid surge in aging population, and subsequent rise in the number of chronic diseases drive the market growth. However, high cost of EHR and increase in concerns regarding the patient data safety & security are expected to impede the market growth. Moreover, huge market potential in the developing regions are expected to offer further opportunities for market growth during the forecast period.
Based on product, server-based EHR software is expected to maintain its dominant (more than half of the market share in 2016) position during the analysis period as it allows for a wide range of customization, is interoperable, and has a robust support from vendors.
Based on type, the inpatient EHR segment held the major market share in 2016 and is expected to dominate the market throughout the forecast period as can integrate data of lab, pharmacy, x-ray, billing systems and many other hospital departments so that data consistency is maintained while sharing patient information between each of the various hospital departments.
To Make a Purchase of this report, Click Here: https://www.alliedmarketresearch.com/purchase-enquiry/4542
North America accounted for nearly half of the global market in 2016 and is expected to remain dominant throughout the forecast period. This is attributed to the increase in adoption of information technology in the healthcare industry, increasing baby boomer population, increasing demand for better healthcare, and increasing demand for interoperable medical devices/solutions. Moreover, government support and presence of highly sophisticated healthcare infrastructure are expected to present new growth opportunities to the players in this market.
The following two tabs change content below.
Maria Burns
Maria is a Viral News Editor who graduated from the University Of California. She likes social media trends, being semi-healthy, Buffalo Wild Wings and vodka with lime. When she isn't writing, Maria loves to travel. She last went to Thailand to play with elephants and is planning a trip to Bali.
Latest posts by Maria Burns (see all)