Eyewear Market – Offline Channel Likely to Account for Larger Market Share in Coming Years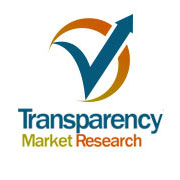 Albany, NY — 04/27/2018 — The global eyewear market boasts a sizeable presence of large and smaller enterprises alike, which has rendered its vendor landscape highly competitive. As competition toughens, the market players are likely to incorporate significant changes to comply with the dynamic consumer preferences and regulations, finds Transparency Market Research (TMR) in a recent study. According to the report, a majority of the companies are investing heavily on product branding, especially in emerging markets.
Besides this, several manufacturers are focusing on the expansion of their production capacities other than channelizing their resources to improve the overall quality of the products to boost sales. Furthermore, TMR expects these companies to launch more innovative designs with an affordable price tag in the coming years.
Request Brochure @https://www.transparencymarketresearch.com/sample/sample.php?flag=B&rep_id=350
"The spread of chronic eye diseases will be a prime driver of the global eyewear market," said a lead TMR analyst. This, coupled with a hectic lifestyle and favorable demographics will aid the market's expansion in the coming years. According to TMR, the uncorrected refractive errors, glaucoma, and cataracts are among the root causes of visual impairment. According to the WHO, more than 285 million people worldwide are visually impaired.
Obtain Report Details @ https://www.transparencymarketresearch.com/eyewear-market.html
Among them nearly 246 million people are suffering from low vision, while 39 million complain of blindness. Other causes of spurring visual problems such as hypermetropia/hyperopia, astigmatism, myopia, and presbyopia include the longer of uses of smartphones and tablets. The rising incidence of these problems will invariably have a positive effect on the global eyewear market.
Download TOC @https://www.transparencymarketresearch.com/report-toc/350
A more unconventional driver is the ongoing fashion trend influenced by the changing consumer lifestyle. As consumers take keen interest on fashion accessories and styling even their health-related wearable, the demand for branded eyewear will escalate, in turn paving way for the eyewear market to capitalize on lucrative prospects. The rising disposable income of consumers will aid the market's expansion as well.
The following two tabs change content below.
Latest posts by Editorial Team (see all)