Fetal Monitoring Market Major Factors That Driving Market Growth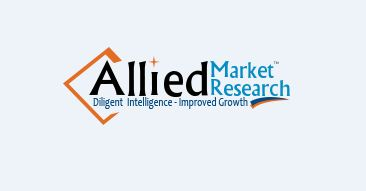 Portland, OR — 02/05/2018 — According to a new report published by Allied Market Research, titled, Fetal Monitoring Market by Product, Portability, Method, Application, and End User: Global Opportunity Analysis and Industry Forecast, 2014-2022," the fetal monitoring market was valued at $2,206 million in 2015, and is projected to reach $3,584 million by 2022, growing at a CAGR of 7.1% from 2016 to 2022. The ultrasound segment held nearly two-fifths share of the global market in 2015.
Fetal monitoring devices are vital tools that are routinely used in gynecology and obstetrics interventions to examine fetal health during labor & delivery. These devices are also used to monitor three key fetal/maternal parameters such as fetal heart rate, fetal movements, and uterine contractions.
The major factors that drive the global fetal monitoring market include increase in birth rates & preterm births, active government and nongovernment initiatives to provide better maternal & fetal care, and rise in technological advancements pertaining to these devices. For instance, STAN monitor from Neoventa Medical and Monica AN24 monitor, few novel technologies for fetal heart monitoring, are gaining significant foothold in the fetal monitoring market. However, stringent regulatory procedures and high costs associated with these devices are anticipated to restrain the market growth.
Get the sample copy of this report: https://www.alliedmarketresearch.com/request-sample/1890
The ultrasound segment is anticipated to maintain its dominance during the forecast period, accounting for over one-third share of the global fetal monitoring market revenue by 2022. This is due to recent developments in ultrasound technologies, especially the handheld Doppler imaging and fetal screening through ultrasound devices carried out every trimester during pregnancy to estimate the gestational age.
The non-invasive method is expected to dominate the market, as most of the devices used are non-invasive in nature and provide accurate, real-time images, and continues results as compared to the invasive method. The non-portable segment accounted for the largest share in the global fetal monitoring market in 2015.
Make a purchase enquiry: https://www.alliedmarketresearch.com/purchase-enquiry/1890
Based on application, antepartum fetal monitoring held the largest share in 2015 compared to intrapartum fetal monitoring. Hospitals is expected to maintain its dominant position throughout the analysis period, as they are leading users of fetal monitoring devices to deliver best maternal and fetal care.
The following two tabs change content below.
Latest posts by Editorial Team (see all)