Fiberglass Market Report Explored in Latest Research : 2025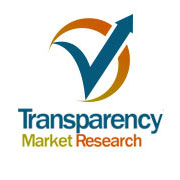 Albany, NY — 04/27/2018 — According to the report, the worldwide market for fiberglass was worth US$7.21 bn in 2016. Research analysts project it to rise at a CAGR of 4.7% from 2017 to 2025 and reach a value of US$10.8 bn by the end of the forecast period. Fiberglass is produced from molten glass in various forms, such as rovings, strands, yarn, mats, and fabric. Among these, the demand for roving fiberglass is greater and this trend is expected to remain so over the next few years. The construction, wind energy, aerospace and defense, automotive, sports and leisure, marine, and the pipes and tanks sectors have surfaced as the main application areas of fiberglass across the world. Of these, the automotive industry is reporting a higher demand for fiberglass at present and is projected to continue doing so over the next few years.
Read Report Overview @
https://www.transparencymarketresearch.com/fiberglass-market.html
Geographically, North America has been leading the global market for fiberglass. With the significant rise in its automotive industry, this regional market is projected to remain dominant throughout the forecast period, states the research report.
Rise in Automotive Industry to Boost Global Fiberglass Market
"The main driving force behind the growth of the global fiberglass market is the tremendous rise in the automotive industry," says the author of the research study. Nowadays, consumers prefer owning a car, thanks to their increasing disposable income. With fiberglass being a significant component used in body of vehicles, its demand is escalated substantially across the world. The continued rise in the demand for new vehicles is likely to support the growth of this market in the coming years too.
Along with the automotive industry, the wind energy sector is also propelling this market to great extent. As the significance of renewable energy is being identified throughout the world, massive investments are currently being made for installation of new wind turbines. This, in turn, is adding remarkably to the sales of fiberglass, globally, states the market study.
Request to view Sample Report:
https://www.transparencymarketresearch.com/sample/sample.php?flag=B&rep_id=1945
Advent of Carbon Fiber to Hamper Market's Growth
Though the future of the global fiberglass market, currently, looks bright, it may face tough competition from the advent of its substitute, that is, carbon fiber. Since carbon fiber has more high-end properties as compared to fiberglass, its demand is likely to pick up pace in the near future. However, the high cost associated with carbon fiber will limit its usage to the luxury car and the aerospace segments only, normalizing the situation for the fiberglass market across the world, reports the research study.
The following two tabs change content below.
Latest posts by Editorial Team (see all)