Genu Recurvatum Market Is Expecting Revolutionary Growth in Coming Years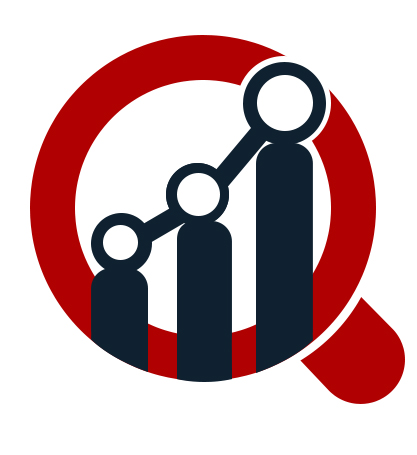 Pune, India — 02/02/2018 — The Global Genu Recurvatum Market is expected to grow at a CAGR 4.5% during the forecast period of 2017-2023.
Genu Recurvatum is a rare orthopedic complication in which the hyperextension of the knee is greater than five degrees. It is also known as back knee or knee hyperextension. It occurs more frequently in females than it does in males, and is commonly, identified in 0.5%-1.0% of patients undergoing Total knee arthroplasty (TKA). Global Genu Recurvatum Market is growing rapidly. This condition causes stress in the posterior knee structures which cause permanent damage of the joint. Genu recurvatum can also cause other conditions such as knee pain or knee osteoarthritis. Genu recurvatum can be mild, moderate, or severe. This deformity can also arise from other medical conditions such as, quadriceps weakness, bone deformities, paralysis, plantar foot flexion, and high tibial ostotomies.
Get a Sample Report @ https://www.marketresearchfuture.com/sample_request/4812 .
Genu recurvatum can be congenital or acquired. Congenital genu recurvatum (CGR) is an extremely rare condition, and found to be associated with other malformations such as talipes equinovarus, hip dysplasia, and absent patella. Signs and symptoms of this medical condition includes pain in the inner-leg portion of knee also known as medial tibiofemoral joint, pain in the outer back portion of knee also known as posterolateral ligamentous structures, extension of gait pattern, and difficulty in performing endurance activities. Genu recurvatum can be of three types, i.e. external rotatory deformity (ERD), internal rotatory deformity (IRD), and non-rotatory deformity (NRD). Out of three, ERD, and NRD are more severe, as ERD leads to soft tissue damage in which lower legs angle outward.
Whereas, NRD, produces stress to the posterior soft tissue structures of knee. In some developing, and under developed regions, burden of orthopedics condition is rising due to lack of awareness. According to a study published in Indian Journal of Orthopaedics (IJO) in 2016, deficient orthopedic services and education such as, poor surgeon–patient ratio, poorly trained physicians to deal with musculoskeletal emergencies, and absence of minimum standard of orthopedic care, have been observed in some part of India. However, the Indian Orthopaedic Association (IOA) along with government health planners, individual medical practitioners, and medical educationists are working to find remedial solutions to these problems.
Notably, the market is expected to expand in the near future due to rise in geriatric population, high unmet needs of current treatment, and increase in research and development expenditure. Increase in aging population is the major market driver because the risk of orthopedic disorders increases exponentially with age. According to the data suggested by WHO in 2015, it is found that, worldwide, one in eight people was aged 60 years or over and by 2030, older people are projected to account for one in six people globally. Despite these drivers, there are some issues associated with genu recurvatum market. High cost of treatment & management of genu recurvatum and related disorders, and lack of infrastructure in middle and low income countries may hamper the growth of the market.
Check Discount @ https://www.marketresearchfuture.com/check-discount/4812 .
Top Key Players of Genu Recurvatum Market:
Some of key the players in the market are DePuy Synthes Companies (Part of Johnson & Johnson Services, Inc.), Globus Medical, Inc., Medtronic plc., NuVasive, Inc., Smith & Nephew plc., Stryker Corporation, Zimmer Inc. and others.
Brief TOC
Report Prologue
Market Introduction
Research Methodology
Market Dynamics
Market Factor Analysis
Global Genu Recurvatum Market, by Type
Global Genu Recurvatum Market, by Diagnosis
Global Genu Recurvatum Market, by treatment
Global Genu Recurvatum Market, by End User
Global Genu Recurvatum Market, by Region
Company Landscape
Company Profiles
MRFR Conclusion
Appendix
Ask to Expert @ https://www.marketresearchfuture.com/enquiry/4812 .
About Market Research Future
Market Research Future (MRFR), enable customers to unravel the complexity of various industries through Cooked Research Report (CRR), Half-Cooked Research Reports (HCRR), Raw Research Reports (3R), Continuous-Feed Research (CFR), and Market Research & Consulting Services.
The following two tabs change content below.
Jasmine Petters
Jasmine hails from the city of Nizams, Hyderabad, and is currently pursuing her M.D. from there only. She is an internet wizard and has keen passion in All Things tech. She is a regular Comment contributor for The Daily Telescope and writes a Web column, in which she covers war, sports, and everything in between.
Latest posts by Jasmine Petters (see all)