Global Hip Replacement Implant Market Anticipated to Witness Strong Surge in Value Growth of Worth US$ 9187.0 Mn by 2024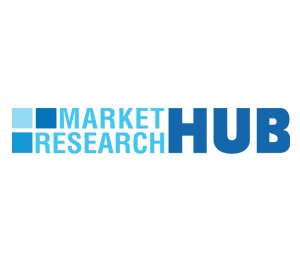 Albany, NY — 04/27/2018 — Hip replacement surgery is second only to knee replacement surgery when it comes to the number of procedures performed. As reported, 600,000 hip replacement processes are carried out each year worldwide among individuals of 40 to 50 years of age. Market Research Hub (MRH) has freshly publicized a new study titled "Hip Replacement Implant Market – Global Industry Analysis, Size, Share, Growth, Trends and Forecast 2017 – 2024″ to its massive online repository, which clearly states that the global market for hip replacement implant is poised for steadfast growth in the coming years. Globally, the surging demand for hip replacement surgeries coupled with rising clinical awareness among patients is fueling the hip replacement implant market.
Request For Sample Report: https://www.marketresearchhub.com/enquiry.php?type=S&repid=194567
This 168-page study offers a crystal clear overview of market covering market dynamics such as factors, restraints, and opportunities present in the global market. In the initial section, the study describes the scope of the analysis along with the current market overview of hip replacement implant. Geography-wise, the report takes stock of the potential of demand of hip replacement implants in some of the prime regions including North America, Europe, Asia Pacific, Latin America, and the Middle East and Africa.
Forecast Assumptions and Key Dynamics
As per the study evaluations, the global hip replacement implant market is likely to proliferate at 3.9% CAGR between 2017 and 2024. Proliferating at this pace, the market is likely to become worth US$ 9187.0 mn by 2024 from US$7023.7 mn in 2017. Moreover, in the above-mentioned geographies, the report finds that the Asia Pacific is predicted to emerge as an attractive market for hip replacement implants due to the modernization of healthcare infrastructure in emerging economies.
For a deeper understanding of the market, the market has been segmented into three major categories: material type, product type and end-user. Major product type includes partial hip replacement, total hip replacement, resurfacing implant, and revision hip replacement. Amongst, the total hip replacement implant segment holds dominance in the market in terms of revenue. By end user, hospitals held the leading market share in recent past; going forward, the segment is likely to continue to remain attractive in the overall market. Additionally, some of the major material types include metal-on-metal, metal-on-polyethylene, ceramic-on-polyethylene, ceramic-on-metal, and ceramic-on-ceramic.
Browse Full Report with TOC- https://www.marketresearchhub.com/report/hip-replacement-implants-market-global-industry-analysis-size-share-growth-trends-and-forecast-2013-2019-report.html
As the report concludes, the profiles of major players in the hip replacement market are targeted. They are B. Braun Melsungen AG, Exactech Inc., Zimmer Biomet Holdings Inc., Stryker Corporation, MicroPort Scientific Corporation, OMNIlife Science Inc., and DJO Global Inc. These players are focusing on technological advances and expanding their geographical outreach to stand competition.
Enquire about this Report- https://www.marketresearchhub.com/enquiry.php?type=enquiry&repid=194567
About Market Research Hub
Market Research Hub (MRH) is a next-generation reseller of research reports and analysis. MRH's expansive collection of market research reports has been carefully curated to help key personnel and decision makers across industry verticals to clearly visualize their operating environment and take strategic steps.
MRH functions as an integrated platform for the following products and services: Objective and sound market forecasts, qualitative and quantitative analysis, incisive insight into defining industry trends, and market share estimates. Our reputation lies in delivering value and world-class capabilities to our clients.
Contact Us
90 State Street,
Albany, NY 12207,
United States
Toll Free : 800-998-4852 (US-Canada)
Email : [email protected]
Website : https://www.marketresearchhub.com/
Read Industry News at – https://www.industrynewsanalysis.com/
The following two tabs change content below.
Maria Burns
Maria is a Viral News Editor who graduated from the University Of California. She likes social media trends, being semi-healthy, Buffalo Wild Wings and vodka with lime. When she isn't writing, Maria loves to travel. She last went to Thailand to play with elephants and is planning a trip to Bali.
Latest posts by Maria Burns (see all)