High-Performance Polyamides Market to Record Study Growth by 2024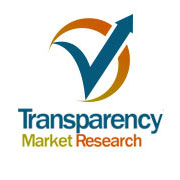 Albany, NY — 02/05/2018 — A new research report by Transparency Market Research offers a comprehensive evaluation of the global High-performance Polyamides Market. The study, titled "High-performance Polyamides Market – Global Industry Analysis, Size, Share, Growth, Trends, and Forecast 2016 – 2024", is available for sale on the firm's website.
High-performance polyamide (HPPA) is a type of synthetic thermoplastic resin from the polyamide family. It is a polyamide wherein the residues of terephthalic acid contain at least 55% of the molar percentage of dicarboxylic acid present in structural units in the polymer chain. Polymers are added to the HPPA resin to make it useful for specific applications. The combination of polymers and additive is referred to as a composite. Ingredients added to produce composites include minerals, flame retardants, fiberglass, and other chemicals. The aromatic content is supplemented in the form of isophthalic acid or terephthalic acid. The special monomeric structure of amorphous polyamides imparts heat resistance and transparency. Advantages of high-performance polyamides include high melting point, reduced absorption of moisture, improved dimensional stability, and better retention of mechanical property at high temperature.
View Report Preview:
https://www.transparencymarketresearch.com/high-performance-polyamides-market.html
High-performance polyamides are injection-molded into parts of different shapes that are used in a wide variety of applications. Temperature resistance, mechanical strength, and weight reduction by replacing metal parts of an automotive are factors driving the market for HPPA. Nomex and Kevlar are fibers made from aromatic polyamides, which offer high tensile strength and excellent resistance to high temperatures. Similar to any other thermoplastic, HPPA can be fully recycled by re-melting.
Based on the end-use application, the market for high-performance polyamides can be divided into automotive and defense accessories. Automotive applications include fuel and coolant lines, pump wear rings, motor bobbin parts, water heater manifold fuel modules, fuel line connectors, thermostat housing, air coolers, and coolant pumps. Based on the end product application, the HPPA market can be segmented into Nomex and Kevlar fibers. Nomex honeycomb is a lightweight, non-metallic, and strong fiber that offers excellent heat resiliency, low density, and high strength-to-weight ratio.
In terms of region, the global high-performance polyamides market can be segregated into North America, Europe, Latin America, Asia Pacific, and Middle East & Africa. Asia Pacific is expected to be the dominant market, as China has a large-sized automobile industry. North America and Europe are also expected to hold a key share of the global market during the forecast period, owing to strong presence of automobile manufactures in the two regions. North America is anticipated to hold a key share of the global market during the forecast period, due to wide use of Nomex and Kevlar fibers in the aerospace industry in the region, as they are highly resilient to high temperatures and are light in weight. The increasing demand for lightweight, fuel-efficient engines and replacement of metal parts by plastics are the factors likely to drive the market for high-performance polyamides in the near future.
Key players operating in the global HPPA market are Arkema, BASF SE, DuPont, DSM, EMS, Evonik, Kuraray, Mitsui, and Solvay. DSM markets the HPPA resin under the brand name Stonyl. The resin offers replacement of metals in a variety of applications and is stable up to 250°C temperature. DuPont manufactures high-performance polyamides and sells them under the brand name Zytel HTN. Zytel HTN series is manufactured by its own, proprietary SHIELD technology and it retains good strength even after being exposed to 180°C temperature. DuPont is strategizing to provide high-performance polyamide resins for use in oil and gas refining units. This would be aimed at replacing the centrifugal pump metal parts by plastics to make them more efficient and reliable.
Request to view Sample Report:
https://www.transparencymarketresearch.com/sample/sample.php?flag=B&rep_id=22625
The report offers a comprehensive evaluation of the market. It does so via in-depth qualitative insights, historical data, and verifiable projections about market size. The projections featured in the report have been derived using proven research methodologies and assumptions. By doing so, the research report serves as a repository of analysis and information for every facet of the market, including but not limited to: Regional markets, technology, types, and applications.
The following two tabs change content below.
Maria Burns
Maria is a Viral News Editor who graduated from the University Of California. She likes social media trends, being semi-healthy, Buffalo Wild Wings and vodka with lime. When she isn't writing, Maria loves to travel. She last went to Thailand to play with elephants and is planning a trip to Bali.
Latest posts by Maria Burns (see all)