Infrared Sensors Market: To Reach a Valuation of US$ 97.9 Mn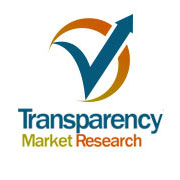 Albany, NY — 04/26/2018 — As per the latest report of Transparency Market Research on the global infrared sensor market, some of the major companies operating in this market include Murata Manufacturing, Hamamatsu Photonics, Excelitas Technologies, FLIR Systems, Teledyne and Raytheon. These prominent companies are focusing on channeling their resources on technological innovation in order to introduce new and better infrared sensors in the market, and thereby cement their market dominance. Such kind of developments are also slated to make the competition tough in the global infrared sensor market. In the case of Murata Manufacturing, the company has developed various type of infrared sensors which are even used in smart phone applications. The company is contributing to the growth of advanced lighting technologies, with products and services that include sensor control solutions. In the realm of automotive electronics industry, Murata offers components such as sensor supporting ceramics and driving comfort that are capable of enduring extreme operating conditions. Hamamatsu Photonics is involved in the manufacturing of optical sensors which include photomultiplier tubes, electric light sources, and other optical devices used for the measurement and generation of visible, infrared and ultraviolet light. The company is also heavily focusing on research and development in order to introduce new and innovative products in the market.
Download PDF Brochure: https://www.transparencymarketresearch.com/sample/sample.php?flag=B&rep_id=15056
As per the assessment of Transparency Market Research, the global infrared sensor market was valued at US$ 295.1 Mn in 2017 and is expected to reach a valuation of US$ 692.8 Mn in 2024 end, displaying a CAGR of 12.9% during the period of assessment 2017-2024.
Global Infrared Sensor Market: Market Dynamics
With the enormous advancements in technological evolution, the present day infrared sensors are lightweight, affordable and consume lesser power. Such type of advantages are boosting the global infrared sensor market with their applications in various type of industries ranging from defense to IoT and energy conservation. In the context of military applications, infrared light can be detected from a vast distance and this enables the detection of movements in real time, thus improving situational awareness and proving to be a boon for security applications. Infrared sensors are also widely used in industrial applications, where they are required to measure the thermal radiation that is emitted from powerful motors and equipment without coming in contact with them. Infrared sensors are also employed in the making of occupancy and vacancy sensors that help in detecting the presence of a moving object and thereby control the operation of different lighting applications and this helps in conservation of energy. In addition, the rising demand of wearable technology is slated to increase the demand of infrared sensors in the consumer electronics segment.
View Report TOC : https://www.transparencymarketresearch.com/report-toc/15056
The following two tabs change content below.
Latest posts by Editorial Team (see all)