Level Sensor Market: Demand for Better Wastewater Treatment Spikes Uptake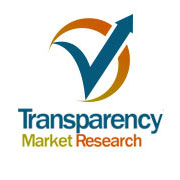 Albany, NY — 05/18/2018 — Transparency Market Research notes that global level sensor market is highly fragmented. Leading players such as SICK AG, ABB Ltd, TE Connectivity Ltd, Emerson Electric Company, Siemens AG, First Sensor AG, and Texas Instruments Incorporated are constantly trying to keep up with the latest technology norms and growing consumer needs to remain relevant to the competition. The report observes that payers are expected to focus on designing and developing dependable products that have minimal repair time and cost. This is an important feature that determines the popularity of level sensors in many cost-sensitive market. In the coming years, the budding market will also see an influx of level sensors that will have myriad applications as competitors are focused on reaching out to other industrial verticals to improve their revenue earning potential. Improving products in terms of technology and bringing in innovation that works in tandem with automation will be two focal points of several players operating in the global level sensors market.
Request Sample: https://www.transparencymarketresearch.com/sample/sample.php?flag=S&rep_id=31358
Asia Pacific to Dominate with a CAGR of 6.4% 2016-2018
Transparency Market Research states that the global level sensor market is witness a steady rise of 5.6% CAGR between the forecast years of 2018 and 2026. With this growth rate the global market is estimated to reach a valuation of US$5,293.1 mn by the end of 2026. In terms of types of sensors, the ultrasonic level sensors are expected to dominate the global market as they require minimum maintenance. During the forecast period, the ultrasonic level sensor segment is projected to expand at a CAGR of 5.2%. Geographically, Asia Pacific is positioned to lead the pack as the region is clearly witnessing a remarkable change through its developing economies. Growth of manufacturing activities and growing pace of industrialization in emerging countries is expected to keep Asia Pacific at the forefront. In terms of revenue, Asia Pacific is expected to rise at a CAGR of 6.4% between 2018 and 2026.
Self-diagnosis Level Sensors Revolutionize Demand amongst Industries
The increasing demand for intelligent devices that are equipped with microprocessors is expected to boost market growth. The increasing use of smart sensors that are capable of a self-diagnosis and establishing two-way communication are projected to drive the demand for level sensors market. Furthermore, the huge potential of level sensors in various industries such as food & beverages, oil & gas industries, consumer goods and industrial manufacturing has led to improved growth. Also, factors such as supportive government regulations and rising advancements of Industrial Internet of Things (IIoT) are further facilitating the market growth. The changing patterns of consumerism across all fields has make a remarkable contribution to the soaring uptake of level sensors in recent years.
Browse Our Report: https://www.transparencymarketresearch.com/level-sensor-market.html
The rapid pace of industrialization, which has had to keep up with the stringent regulations pertaining to waste water treatment have truly spiked the demand for level sensors in recent years. The growing population, especially in the urban area, has compelled civic bodies to use level sensors for efficient water and wastewater treatment. The report suggests that increasing awareness of water scarcity and rising pollution levels are likely to create a positive impact on the global market. Growing interest of government in upgrading their infrastructure with better technologies has led to a significant uptake of level sensors.
This review is based on Transparency Market Research's report, titled "Level Sensor Market (Sensor Type – Capacitance, Conductive, Float Level, Microwave/Radar, Optical, Pneumatic, Ultrasonic, and Vibrating Point; Technology – Contact Type and Non-Contact Type; Application – Point Level, Continuous Level and Interface Level; Industry Vertical – Chemical, Food and Beverage Processing, Oil & Gas, Pharmaceutical, and Waste & Wastewater Treatment) – Global Industry Analysis, Size, Share, Growth, Trends and Forecast, 2018 – 2026".
View TOC of This Report: https://www.transparencymarketresearch.com/report-toc/31358
The following two tabs change content below.
Maria Burns
Maria is a Viral News Editor who graduated from the University Of California. She likes social media trends, being semi-healthy, Buffalo Wild Wings and vodka with lime. When she isn't writing, Maria loves to travel. She last went to Thailand to play with elephants and is planning a trip to Bali.
Latest posts by Maria Burns (see all)