Lithium Tantalate Crystal Market: Growing Demand for Lithium Tantalate Crystals (LITAO3) for Measuring Acoustic Electronics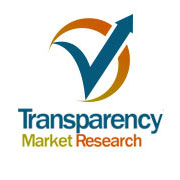 Albany, NY — 02/05/2018 — Lithium Tantalate Crystal (LiTaO3) or usually known as LT is a ferroelectric crystal. Lithium Tantalate (LT) has a Curie temperature of ~610 degree Celsius and is one of the most widely used pyro electric or ferroelectric material. Lithium Tantalite (LiTaO3) is similar to Lithium Niobate (LiNbO3). Both are grown by the Czochralski method that yields large, high quality single crystals. Lithium Tantalate crystal is used in many different applications such as human detection, military, security and lately it has received a lot of attention for electro-optical applications. Lithium Tantalate crystal is widely used in these applications due to distinguishing properties such as high mechanical stability, low thermal expansion, high signal-noise-ratio, and reproducibility of sensors. Some fabrication methods for lithium tantalate crystal include ion beam etching, sol-gel method, and radio-frequency magnetron sputtering (RFMS). Lithium Tantalate (LT) and Lithium Niobate (LiNbO3) as surface acoustic wave devices used in the smartphone, communication devices, and Video Tape Recorder tuners which used only electromagnetic waves with only specific frequencies. When data communication and voice communication are performed surface acoustic wave devices (SAW) such as surface acoustic duplexers (SAW) and SAW filters are placed in communication devices as filters. So, it prevents interference and noise. Lithium Tantalate crystals (LiTaO3) are more contributing in these days due to more use of smartphone and thus they play an important in the modern technological society.
Obtain Report Details @ https://www.transparencymarketresearch.com/lithium-tantalate-crystal-market.html
Growing demand for Lithium Tantalate crystals (LiTaO3) for measuring acoustic electronics generates the need for constantly improving the methods and to reduce their cost. Different methods for reducing the cost of Lithium Tantalate crystals are namely the growth of large-size crystals by an automated Czochralski technique, growth of crystals of various cross-sectional shapes, and substitution of noble-metal crucibles by those made of more accessible and low-cost. A number of technological procedures has been successful to eliminate the crust and to produce Lithium Tantalate crystal of high quality which is more comfortable to use in Military & Defense or Electronics industry.
The Lithium Tantalate Crystal market can be segmented on the basis of type and application. By type, the market can be further segmented as acoustic grade, optical grade and other. By application, Lithium Tantalate Crystal market is segmented by devices as Surface Acoustic Wave (SAW), Electro-Optical, Piezoelectric Transducers and Pyro electric Sensors. Surface Acoustic Wave has widespread adoption at frequencies ranging from 800 to 2100 MHz in telecommunications mobile phone handset market. These orientations show an optimized bandwidth or insertion loss trade off in performance and are dominating the ever growing mobile handset sales. For some applications such as pyro electric sensors, Electro-Optical modulators etc. made Lithium Tantalate (LiTaO3) crystal is more advantageous than Lithium Niobate (LiNbO3). Lithium Tantalate exhibits unique piezoelectric, electro-optical and pyro electric properties combined with chemical stability, good mechanical, high optical damage threshold and wide transparency range. This makes Lithium Tantalate Crystal (LiTaO3) well-suited for numerous applications such as television receivers and decoders, frequency doublers, converters, non-linear elements in parametric light generators, resonators in laser systems, etc. Furthermore, the Lithium Tantalate Crystal market can also be sub segmented according to region such as North America, Europe, Asia Pacific, Middle East & Africa and South America.
Request a PDF Sample for this Research Report @ https://www.transparencymarketresearch.com/sample/sample.php?flag=B&rep_id=36380
Many players are involved in the Lithium Tantalate Crystal (LiTaO3) market with wider solution portfolio. Some of the key players in the Lithium Tantalate Crystal (LiTaO3) market are Sumitomo Metal Mining, Shin-Etsu Chemical, Nihon Exceed Corporation, OXIDE Corporation, Orient Tantalum Industry, American Elements, DE&JS, Korth Kristalle, Stanford Advanced Materials, Koike, Shanghai Dongcheng Electronic Material, United Crystal, Crystalwise Technology Inc., SIOM, CASTECH, WUZE, DayOptics, CETC, LambdaOptics, Kaijing Optics, OTIC and so
The following two tabs change content below.
Latest posts by Editorial Team (see all)