ME&A "Diabetes Market" : Possibilities, Problems, Solutions, New Developments and Strategies : With USD 16.4 Billion : Forecast to 2023 : MarketResearchFuture.com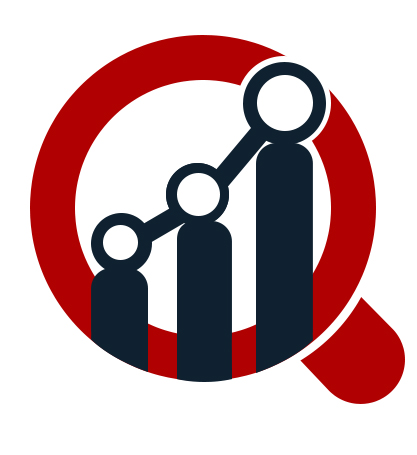 Pune, India — 04/26/2018 — MarketResearchFuture.com adds "Diabetes Market – 2018 Middle East and Africa Analysis, Growth, Trends and Opportunities Research Report forecasting to 2023" reports to its database.
You can get easy access to sample report here, please click: https://www.marketresearchfuture.com/sample_request/2971 .
Market Highlights:
The Middle East and Africa Diabetes Market has been evaluated as rapidly growing market and it is expected that the market will continue to grow similarly in the near future. This chronic disease can lead to severe medical conditions such as stroke, heart attack or kidney failure. From last two decades, the prevalence of diabetes has increased rapidly in Middle East and Africa region and about 10% of the population is suffering from diabetes. Due to lack of body activity or exercise and eating unhealthy and junk food are leading the growth for the market. In countries like Saudi Arabia, Kuwait, Bahrain, Qatar and UAE, about 24%, 23%, 22%, 20% and 19% of population is affected by this disease respectively. These countries are among the countries with the highest prevalence of this disease. Many countries are facing the burden of diabetes is mostly because of ageing population while in this region, diabetes is rising in all age groups. Large portion of younger population is suffering from diabetes which is very serious problem and burden on healthcare system of Middle East and Africa region. Type 2 diabetes is most common type of diabetes in this region and it is observed to be most common in men than women. Increasing number of diabetes patients is key driver for the market. Rising middle class population, increasing per capita income results into increasing expenditure on healthcare services is leading to the growth of the market for diabetes in this region. Top class healthcare infrastructure and facilities, technological advancement and availability of skilled medical professionals plays an important role in growth of this market. Government initiatives and commitment to improve public health are also key drivers for the market. Pharmaceutical and device manufacturer companies are focusing on this market and spending money in R&D to deliver innovative product for the patients which can help them to capture maximum market share.
Middle East and Africa Diabetes Market was about US$ 11.6 billion in 2016 and is expected to reach US$ 16.4 billion by 2023 at a CAGR of 5.1%.
Middle East and Africa Diabetes Market Players:
There are plenty of large and small market players which operate in Middle East and Africa diabetes market are: Abbott (US), Bayer AG (Germany), Becton Dickinson and Company (US), Johnson & Johnson Services, Inc. (US), Merck & Co., Inc. (US), Novartis AG (Switzerland), Novo Nordisk A/S (Denmark), Roche Diabetes Care, Inc. (US), sanofi-aventis U.S. LLC (US), Ypsomed (Switzerland)
Browse Complete Reports details, please click: https://www.marketresearchfuture.com/reports/mea-diabetes-market-2971 .
Test the market data and market information presented through more than 47 market data tables and figures spread over 65 numbers of pages of the project report. Avail the in-depth table of content TOC & market synopsis on "Middle East and Africa Diabetes Market Research Report – Forecast to 2023."
Regional Analysis:
Considering the scenario of the Middle East and African diabetes market, Saudi Arabia is believed to be the largest market for diabetes. Moreover the UAE is also growing and is the second largest market for Middle East and Africa Diabetes. On the other hand, Egypt market is expected to grow at significant rate in the Middle East and Africa diabetes market during the forecasted period. Rest of Middle East and Africa is likely to have a limited but moderate growth in the market.
The report for Middle East and Africa Diabetes Market of Market Research Future comprises extensive primary research along with the detailed analysis of qualitative as well as quantitative aspects by various industry experts, key opinion leaders to gain the deeper insight of the market and industry performance. The report gives the clear picture of current market scenario which includes historical and projected market size in terms of value and volume, technological advancement, macro economical and governing factors in the market. The report provides details information and strategies of the top key players in the industry. The report also gives a broad study of the different markets segments and regions.
Segmentation:
Middle East and Africa Diabetes Market has been segmented on the basis of type which comprise Type 1, Type 2, and Gestational diabetes. On the basis of test, market is segmented into Random blood sugar test, Fasting blood sugar test, Oral glucose tolerance test, Initial glucose challenge test and others. On the basis of devices, it is segmented into Blood glucose monitoring devices, Diabetes management devices, and others. On the basis of treatment market is segmented into Medications, Insulin therapy, Transplantation, Bariatric surgery and others.
What makes our report unique?
1) An extensive research study on the Middle East and Africa Diabetes market, and its entire ecosystem, describes the market trends, drivers, restraints and opportunities of the Diabetes market.
2) We provide you the longest possible market segmentation based on type of products, procedures and geography and describe the market share region wise.
3) The report gives a bird eyes view on the competitive landscape which includes mergers and acquisitions, collaborations, market strategies, and new product launches.
Any query or specific requirement? Ask to our industry expert, please click: https://www.marketresearchfuture.com/enquiry/2971 .
Major TOC of Middle East and Africa Diabetes Market:
Chapter 1. Report Prologue
Chapter 2. Introduction
2.1 Definition
2.2 Scope of the Study
2.2.1 Research Objective
2.2.2 Assumptions
2.2.3 Limitations
2.3 Market Structure
2.4. Market Segmentation
Chapter 3. Research Methodology
3.1 Research Process
3.2 Primary Research
3.3 Secondary Research
3.4 Market Size Estimation
3.5 Forecast Model
Chapter 4. Market Dynamics
4.1 Drivers
4.2 Restraints
4.3 Opportunities
4.4 Mega Trends
4.5 Macroeconomic Indicators
Chapter 5. Market Factor Analysis
5.1 Value Chain Analysis
5.2 Porters Five Forces
5.3 Demand & Supply: Gap Analysis
5.4 Pricing Analysis
5.5 Investment Opportunity Analysis
5.6 Merger and Acquisition Landscape
5.10 Upcoming Trends
5.10.1 Market Trends
5.10.2 Technological Trends
5.10.3 Insurance & Regulations
5.10.4 Others
…CONTINUED FOR TOC
Feel free to get in touch for discounts and customized details, please click: https://www.marketresearchfuture.com/check-discount/2971 .
About Market Research Future
At Market Research Future (MRFR), we enable our customers to unravel the complexity of various industries through our Cooked Research Report (CRR), Half-Cooked Research Reports (HCRR), Raw Research Reports (3R), Continuous-Feed Research (CFR), and Market Research & Consulting Services.
In order to stay updated with technology and work process of the industry, MRFR often plans & conducts meet with the industry experts and industrial visits for its research analyst members.
Contact:
Market Research Future
Office No. 528, Amanora Chambers
Magarpatta Road, Hadapsar,
Pune – 411028
Maharashtra, India
+1 646 845 9312
Email: [email protected]
The following two tabs change content below.
Latest posts by Editorial Team (see all)