Medical Waste Containers Market Will Translate Into a Revenue of US$1.4 Bn by 2025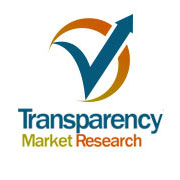 Albany, NY — 05/18/2018 — The market for medical waste management has been prospering on the back of growing awareness regarding the threats posed by various types of contaminations that hospital facilities work around with. Medical waste containers is a segment of the market that is poised for a highly profitable future, according to a recent business publication by Transparency Market Research (TMR). The analysts of the report have evaluated that the global medical waste containers market offered opportunities worth US$954.7 mn in 2016, and have estimated the valuation swell up to US$1.4 bn by the end of 2025, with the demand expanding at a notable CAGR of 5.1% during the forecast period of 2017 to 2025.
Read Report Overview: https://www.transparencymarketresearch.com/medical-waste-containers-market.html
Vendors Landscape Intensely Competitive
Owing to the apparent lucrativeness of the medical waste containers market, an increasing number of new entrants are eating into the overall shares, particularly since the entry barriers are low. That being said, a few players do hold a position of strength in the global medical waste containers market, such as Thermo Fisher Scientific, Inc., Henry Schein, Inc., Sharps Compliance, Inc., Becton, Dickinson and Company, Daniels Health, Medtronic, Bemis Manufacturing Company, Terra Universal, Inc., Bondtech Corporation, EnviroTain, LLC, and MAUSER Group. These major players offer high-quality products that have gained approvals from various regulatory bodies.
Request Sample of Report: https://www.transparencymarketresearch.com/sample/sample.php?flag=S&rep_id=38522
Strategic Collaborations to Open New Opportunities for Market Leaders
For instance, Thermo Fisher Scientific offers Nalgene™ Safety Waste Funnel Systems, Polypropylene Waste Containers with Cover, and Biohazardous Waste Containers, which provides a convenient one-step sterilization process as well as limits the exposure of infectious waste. Medtronic, another prominent player, offers hazardous pharmaceutical waste containers with sliding lid and hinged lid that meets EPA satellite accumulation labeling requirements. On the other hand, smaller vendors provide low-cost alternatives and cater to localized demands. To overcome this hurdle, major players are expected to enter into strategic tie-ups with multispecialty hospitals, which not only helps them increment their consumer base but also expand their geographical presence.
Request Brochure of Report: https://www.transparencymarketresearch.com/sample/sample.php?flag=B&rep_id=38522
Based on product type, the TMR report detects pharmaceutical containers as the most in-demand segment in the global medical waste containers market, followed by biohazard medical waste containers segment. The two segments provided for 30.5% and 24.9% of the total demand respectively in 2017 and both are projected for an above-average CAGR during the forecast period of the report. Geographically, the analysts have highlighted North America as the region that provides for the maximum demand in the global medical waste containers market, which is a reflection of the presence of several key players in the developed county of the U.S. and increasing prevalence of various chronic diseases.
Improving Healthcare Infrastructure in Emerging Economies Driving Demand
The need for adequate and efficient disposal of waste produced during medical research, testing, diagnosis, immunization, or treatment of either human beings or animals is the primary driver of the global medical waste containers market. For healthcare providers, proper disposing of wastes such as body fluids, contaminated blood, infectious sharps, and body parts is paramount. In a number of emerging economies, healthcare infrastructure is improving among the urban population and consequently, propelling the demand for medical waste containers. In addition to that, a number of governments have installed stringent regulations for the end users such as hospitals, clinics and physicians' offices, pharmaceutical companies, and pharmacies. On the other hand, the requirement of high capital investments and the lack of financial resources as well as awareness in a number of developing economies are restraining the global medical waste containers market from attaining its true potential.
About Transparency Market Research
Transparency Market Research (TMR) is a U.S.-based provider of syndicated research, customized research, and consulting services. TMR's global and regional market intelligence coverage includes industries such as pharmaceutical, chemicals and materials, technology and media, food and beverages, and consumer goods, among others. Each TMR research report provides clients with a 360-degree view of the market with statistical forecasts, competitive landscape, detailed segmentation, key trends, and strategic recommendations.
The following two tabs change content below.
Latest posts by Editorial Team (see all)