Reed Switch Market: Industry Analysis and Detailed Profiles of Top Industry Players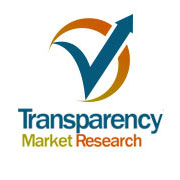 Albany, NY — 05/18/2018 — The reed switch is an electrical switch operated by an applied magnetic field. It contains a pair (or more) of magnetizable, flexible, metal reeds whose end portions are separated by a small gap. The reeds are hermetically sealed in opposite ends of a tubular glass envelope. The two ferrous materials inside the switch pull together when exposed to a magnetic field and hence completing the circuit. When the magnetic field is removed, the reeds separate and the switch opens. This makes for a great non-contact switch. These switches are designed with a high degree of reliability. The ferrous metal contacts are sealed in an environment at a predetermined pressure or vacuum, specifically chosen for their intended areas of application. Various manufacturers provides application specific reed switches that can be used in low temperature environments. Reed switches can be used as an effective passive safety system suited to alert driver. With the evolution of internet of things (IoT), industrial/home automation and Increase usage for automotive safety solutions around the globe, especially in the developed and developing economies are some of the primary factors driving the growth of the global reed switch market during the forecast period. However, some functional issues associated with reed switches is restraining the growth of the reed switch market. At present, various emerging technology and its applications are requiring more advanced reed switch, and high demand for smaller, better and durable switches is expected to create ample opportunities for reed switch manufacturers to come up with more advanced low power consumption reed switches.
Get PDF Sample of This Report @ https://www.transparencymarketresearch.com/sample/sample.php?flag=B&rep_id=42353
The global reed switch market is segmented on the basis of type, application, end-use and region. On the basis of type, the market is segmented into Form A (SPST), Form B (SPST), Form C (SPDT), and Latch type. Form A SPST (Single Pole, Single Throw) are normal open reed switch that contacts close in the presence of a magnetic field. However, Form B SPST are closed reed switch that contacts open in the presence of a magnetic field. Form C SPDT (Single pole, double throw) are referred as Break-before-make reed, these are normally closed contact opens and then the open contact closes. Furthermore, the market is segmented on the basis on its applications into Relay Application, Position Sensing, Temperature Sensing, Pulse Sensing and others. On the basis of end-use, the global reed switch market is segmented into consumer electronics, automotive, telecommunication, Building automation and others.
In the region wise study, the global reed switch market has been segmented into North America, Europe, Asia Pacific, Middle East & Africa, and South America. North America which comprises the US and Canada captured significant market share followed by Asia Pacific and Europe in 2017. Asia Pacific showed the fastest growth rate during the forecast period due to the emerging economies. The growing automobile sector in the Asia-Pacific region, with India and China emerging as automotive part manufacture hubs for the western automobile giants, is expected to drive the market for reed switches in this region. China represents huge potential for the reed switch industry with the rising applications in automotive and other industrial purpose in the country. The U.S. and Germany are expected to be the second largest market after China.
View Our Report @ https://www.transparencymarketresearch.com/reed-switch-market.html
The global reed switch market is highly fragmented with number of companies operating in the segment. Leading players are currently focusing on providing cost competitive products to the customers and certain strategies such as agreements and acquisitions. Some of the key players engaged in reed switch market include various manufacturers such as Standex-Meder Electronics, Inc., Ryazan Metal Ceramics Instrumentation Plant JSC (RMCIP), OKI Group, Littelfuse, Inc., Nippon Aleph Corporation, HSI Sensing, Coto Technology, STG Germany GmbH, SMC Corporation of America, PIC GmbH, Harbin Electric Group, Thomas White (Leicester) Limited, Comus International, Omron Corporation, SparkFun Electronics Corporation and Others.
The following two tabs change content below.
Jasmine Petters
Jasmine hails from the city of Nizams, Hyderabad, and is currently pursuing her M.D. from there only. She is an internet wizard and has keen passion in All Things tech. She is a regular Comment contributor for The Daily Telescope and writes a Web column, in which she covers war, sports, and everything in between.
Latest posts by Jasmine Petters (see all)