Solar Cable Market: Government Support for Renewable Energy Driving Demand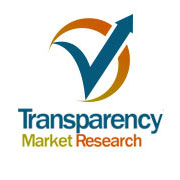 Albany, NY — 05/18/2018 — The industry pertaining to solar energy is prospering on the back of increased emphasis on renewable energy across the world, and consequently, the specialized cables that are required by the solar panels in a photovoltaic systems is cultivating a market that is simultaneously gaining traction. According to a recent business and commerce study by Transparency Market Research, a number of companies operating in related fields have noticed the lucrativeness of the solar cable market and are making a foray into it to make the competitive landscape highly fragmented. The analysts of the report have identified Huber+Suhner AG, General Cable Corporation, Havells, Atkore International Group, Inc., Lumberg Connect GmbH, ReneSola Ltd, Ram Ratna Wires Ltd., Taiyo Cable Tech Co., Ltd., Prysmian Group, Allied Wire & Cable, and Lapp Group as some of the most prominent companies who are currently ahead of the curve in the global solar cable market.
Request Sample: https://www.transparencymarketresearch.com/sample/sample.php?flag=S&rep_id=36419
Global Solar Cable Market to be worth US$1,641.92 mn by 2025
As per the evaluations of the TMR report, the global solar cable market was worth US$465.71 mn in 2015. The analysts have projected the demand to expand at an impressive CAGR of 14.1% during the forecast period of 2017 to 2025, by the end of which the opportunities will translate into a revenue of US$1,641.92 mn. For the market leaders to maintain their shares, or even to add onto it, they will have to price their products appropriately for them to be affordable for larger masses. While they indulge into the research and development of efficient and low-cost products, the leaders of the solar cable market cannot ignore the ground they can gain via mergers and acquisitions. Strategic partnerships will not only help them expand their geographical presence but also strengthen their distribution network.
Product Innovation to Determine Market Leader
Improving the longevity of the cables is another route of innovation for the market leaders. For instance, Havells offers solar cables that can last up to 30 years under tough external conditions, withstand fire and UV radiations, and are flexible as well as fully recyclable. On the other hand, General Cable, one of the highly reputed names in this market, offers its SunGen® PV Wire that are easy to be installed and are durable for a long time. Huber+Suhner has recently introduced its RADOX® solar cables that complies with existing EN-standard and are specifically designed to manage higher system voltage as well as AC-PV applications.
Based on product type, the TMR report segments the solar cable market into aluminum alloy and copper, whereas on the basis of cable type, the market has been bifurcated into solid and stranded. Application-wise, the analysts have evaluated the opportunities that can be expected from solar panels wiring, underground service entrances, and service terminal connections. End-user classification of the market has been done into commercial, residential, and industrial. Geographically, Asia Pacific has been highlighted as the most profitable region, projected to provide for a revenue of US$1047.73 mn by 2025.
Browse Our Report: https://www.transparencymarketresearch.com/solar-cable-market.html
Growing Adoption of Solar Energy among Residential and Commercial Sector Driving Demand
Growing awareness regarding the dangers posed by greenhouse gas emission and limitations of fossil fuel reserves, which has escalated the urge to harness renewable energy resources, is the primary driver of the global solar cable market. Solar panel installations are also incrementing on the back of government support for ecofriendly measures. In addition to that, decreasing cost of production and thereby the products, growing inclination of consumers to make their contribution for the environment, and lowering operating and maintenance costs are some of the other factors favoring the global solar cable market. On the other hand, strong need to enhance durability and higher cost of installation are obstructing the market in a moderate way.
Key Takeaways:
Fragmented vendors landscape has strong opportunities for players who can develop solar cables that are efficient and at the same time, more affordable for larger masses.
Asia Pacific is the primary region of interest, offering more than half of the global demand for solar cables.
View TOC of This Report: https://www.transparencymarketresearch.com/report-toc/36419
Government support providing the strongest traction to the market.
The information presented in this review is based on a Transparency Market Research report, titled, "Solar Cable Market (Product Type – Copper and Aluminum Alloy; Cable Type – Solid and Stranded; Application – Solar Panels Wiring, Underground Service Entrances, and Service Terminal Connections; End-user – Residential, Commercial, and Industrial) – Global Industry Analysis, Size, Share, Growth, Trends and Forecast, 2017 – 2025."
The following two tabs change content below.
Maria Burns
Maria is a Viral News Editor who graduated from the University Of California. She likes social media trends, being semi-healthy, Buffalo Wild Wings and vodka with lime. When she isn't writing, Maria loves to travel. She last went to Thailand to play with elephants and is planning a trip to Bali.
Latest posts by Maria Burns (see all)