Ultrasound Devices Market: Introduction of 4D Ultrasound Imaging Has Revolutionized the Industry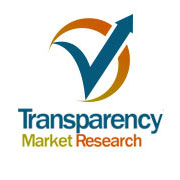 Albany, NY — 05/18/2018 — Although the ultrasound devices market has been around for quite a while, the global shares have remained moderately consolidated among a small pool of players, according to an up to date business report by Transparency Market Research (TMR). The analyst of the report has detected that GE Healthcare and Fujifilm Holdings Corporation have had an upper hand for a number of years owing to their strong and broad portfolio of ultrasound devices, widespread geographical presence, and brand image. In addition to that, introduction of technologically advancements products is another key strategy by the market leaders to stay ahead of the curve.
Read Report Overview: https://www.transparencymarketresearch.com/ultrasound-devices-market.html
For instance, GE Healthcare recently unveiled its LOGIQ™ E10 – an advanced radiology ultrasound system that has 10 times greater processing power in comparison to previous systems and offers 48 times greater data throughput. In the near future, artificial intelligence technology is expect to pave ways to smart medical devices, including cSound™ Architecture – a ultrasound system's platform which uses GPU hardware technology to reconstruct data in similar ways to CT and MRI systems.
Going forward, the healthcare industry is expected to adopt the modes of digital offerings and radiologists will need to be able to manipulate ultrasound settings via remote controls on their smartphones or tablet. The pioneering companies of the ultrasound devices market are also expected to concentrate their research and development programs towards next-generation radiology ultrasound technology and cloud connectivity, providing for archiving of electronic health records (EHRs). Some of the players in the global ultrasound devices market who are aspiring greater ground over major players, such as Koninklijke Philips N.V., Mindray Medical Corporation, and Analogic Corporation, will have to innovative along the aforementioned directions.
Request Sample of Report: https://www.transparencymarketresearch.com/sample/sample.php?flag=S&rep_id=2483
Global Ultrasound Devices Market to Breach US$11.0 bn Mark by 2023
The TMR report has projected the demand in the global ultrasound devices market to propagate at a CAGR of 5.9% during the forecast period of 2017 to 2023. In terms of revenue, the opportunities in this market are estimated to be worth US$11.0 bn by 2023, considerably more than the market's evaluated worth of US$7.8 bn as of 2017. Based on product type, the market for has been segmented into cart- or trolley-based and compact ultrasound devices. Application-wise, the market has been bifurcated into gastroenterology, obstetrics and gynecology, cardiology, radiology, and others. Technology-wise, the ultrasound market has been categorized into 2D, 3D and $D, Doppler ultrasound imaging, high intensity focused ultrasound (HIFU), and lithotripsy ultrasound imaging. Geographically, Asia Pacific is projected to emerge as the region with maximum demand-potential.
Download Brochure of Report: https://www.transparencymarketresearch.com/sample/sample.php?flag=B&rep_id=2483
Increasing Population of Geriatrics Sustaining Demand
Increasing inclination of the healthcare industry towards minimally invasive procedures and growing percentage of geriatrics in the world's population are two of the primary driver of the global ultrasound devices market. Geriatrics commonly suffer from different chronic diseases and require diagnostic measures on a frequent basis. With technological advancements, ultrasound devices are now highly efficient at providing imaging of internal body structures such as joints, muscles, tendons, and blood vessels. Consistently improving healthcare infrastructure in a number of emerging economies, development of compact or handheld products, and mushrooming of specialized diagnostic centers in the urban parts of the world are some of the other drivers of the global ultrasound devices market. On the other hand, the analysts have detected a strong dearth of skilled professional to operate these devices.
About Transparency Market Research
Transparency Market Research (TMR) is a U.S.-based provider of syndicated research, customized research, and consulting services. TMR's global and regional market intelligence coverage includes industries such as pharmaceutical, chemicals and materials, technology and media, food and beverages, and consumer goods, among others. Each TMR research report provides clients with a 360-degree view of the market with statistical forecasts, competitive landscape, detailed segmentation, key trends, and strategic recommendations.
Contact us:
Transparency Market Research
90 State Street,
Suite 700,
Albany
NY – 12207
United States
Tel: +1-518-618-1030
USA – Canada Toll Free 866-552-3453
Email: [email protected]
Website: http://www.transparencymarketresearch.com/
The following two tabs change content below.
Jasmine Petters
Jasmine hails from the city of Nizams, Hyderabad, and is currently pursuing her M.D. from there only. She is an internet wizard and has keen passion in All Things tech. She is a regular Comment contributor for The Daily Telescope and writes a Web column, in which she covers war, sports, and everything in between.
Latest posts by Jasmine Petters (see all)