Why Intelligent Vending Machines Is High on Demand: Internet of Things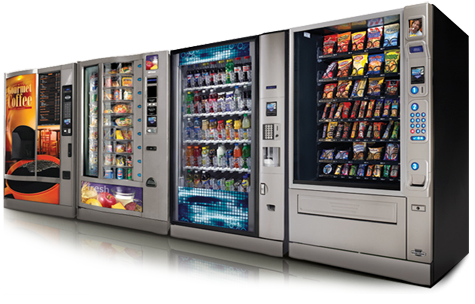 Portland, OR — 02/05/2018 — The global intelligent vending machine market is anticipated to garner $15,401 million in 2025, growing at a CAGR of 15.4% during the forecast period 2017-2025 according to Progressive Markets report, Intelligent Vending Machine Market Size, Trend, Share, Opportunity Analysis & Forecast, 2014-2025.
Request Sample of : Intelligent Vending Machine Market
Rise in demand for self-service technologies in the developed countries in North America and Europe majorly drives the demand for intelligent vending machines in the past years. Acceptance of payments and coupons with a swipe on the mobile phones using the near-field communication technology is expected to drive the growth of the global intelligent vending machines market during the forecast period.
In addition, government mandates to display the product information & warnings in public places are expected to rise the demand for intelligent vending machines. Moreover, improved lifestyle and rise in disposable income of individuals accelerate the market growth. The intelligent vending machines enable direct contact with the vending operators by sending and receiving real-time notifications via cloud. This reduces the maintenance cost and also automates restocking, which in turn is anticipated to further supplement the market growth. However, implementation of government policies to limit the sales of junk food is expected to hamper the market growth.
The global intelligent vending machines market is segmented based on product, site of installation, and geography. By site of installation, it is classified into retail, public transport, and offices. Based on region, it is analyzed across Americas, EMEA, and Asia-Pacific
The global intelligent vending machines market is segmented based on product into beverages, tobacco, snacks, ready-to-eat, and others. The beverages segment is expected to dominate the global market during the forecast period. However, the ready-to-eat segment is anticipated to gain traction in the near future, owing to the convenience offered by ready-to-eat food products. In 2016, the snacks and ready-to-eat segments collectively accounted for 26.4% of the global market.
The retail segment accounted for a significant share in the global market in 2016, and is anticipated to maintain its dominance during the forecast period, due to increase in preference of people for shopping food products from stores rather than online portals. In addition, availability of fresh food products is expected to supplement the growth of the segment in the near future
Based on geography, the market is analyzed across Americas, EMEA, and Asia-Pacific. Americas is anticipated to dominate the intelligent vending machines market, owing to rise in need to implement LCD screens for disclosing food & beverage calories as per the U.S. legislations. Asia-Pacific is anticipated to witness the highest growth in terms of volume and value during the forecast period. China, Japan, and India are expected to boost the growth of intelligent vending machines market in Asia-Pacific. The Chinese vending machine market is anticipated to witness exponential growth in the next five years, as these machines are becoming a major distribution channel for fast-moving consumer goods.
The leading players in the Global Intelligent Vending Machines Market are:
* Aaeon Technology Inc
* Cubic Corporation
* Coin Acceptors
* Crane Co
* Fuji Electric Corporation
* E-infochips Limited.
* Intel Corporation
A more detailed analysis is available in the Progressive Markets report titled, Intelligent Vending Machines Market 2014-2025'. Progressive Markets also customizes reports by other regions and specific segments upon request.
About Progressive Markets:
Progressive Markets is the answer to every possible business query. It is a market research and business consulting firm, headquartered in India with an aim to deliver up-to-date executive support to foster overall growth of an organization in its domain. With more than 442 syndicated and customized research reports for 14 industry verticals at hand, the plausible resolutions to your business concerns are just one-query away. The company offers client-centric customization on research reports to cater to their operational segment and geography.
Progressive Markets was found with an initiative to bridge the gap between enterprises and global opportunities. It is driven by the sole motive to build an effective channel to communicate up-to-date qualitative and quantitative market intelligence with all-scale participants. The company makes use of primary corporate research and secondary inputs from trusted sources to build its own reference base. It maintains consistency in quality as it keeps itself updated with changes in market dynamics and gauging its net effect on global business trends.
The following two tabs change content below.
Latest posts by Editorial Team (see all)