World Hospital Beds Market Worth USD 4,824.2 Million Globally by 2023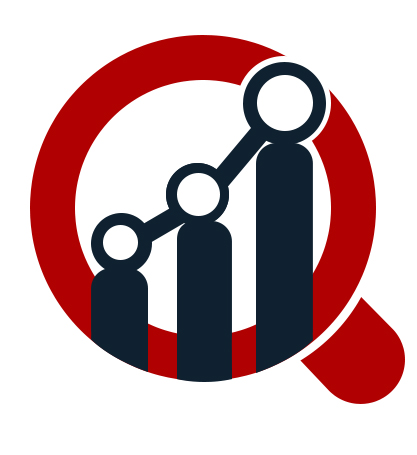 Pune, India — 02/06/2018 — The Global Hospital Beds Market is growing at a stable pace and is expected to reach USD 4,824.2 million by 2023 from USD 2,515.1 million in 2016 at a CAGR of 5.5% during the forecasted period 2017-2023.
Hospital beds are specially designed for hospitalized patients who are in need of some form of health care services. Different types of hospital beds are available in the market such as advanced electric and semi electric beds. Increasing prevalence of diseases, rising geriatric population, and increasing number of hospitals & clinics drive the growth of the market. According to the WHO, the number of people aged over 65 was approximately 524 million in 2010, which will reach 1.5 billion by 2050. Furthermore, increasing healthcare spending have fuelled the market growth. However, high cost of the advanced hospitals beds such as electric and semi-electric beds may slow the growth of the market during the forecasted period.
Get a Sample Copy @ https://www.marketresearchfuture.com/sample_request/898 .
Competitive Analysis
Owing to the presence of the huge player in the market, some players are involve in the launching of the new products. Whereas, some major player are focusing on the acquisition and collaboration for the development of the market.
The key players profiled in hospital beds are Hill-Rom Holdings (U.S.), Stryker Corporation (U.S.), Linet spol. s r.o. (Czech Republic), Invacare Corporation (U.S.), Paramount Bed Holdings Co., Ltd. (Japan), Gendron Inc. (U.S.), and Getinge AB (Sweden).
Latest Industry Updates
Being a competitive market, a number of different manufacturer are focusing on the product launch, and acquisition for the market development. Hill-Rom Holdings is one of the leading player in the market. The company also has its brand identity and wide presence as it operates worldwide with the huge workforce. The company has a significant presence in America, Europe and many regions of Asia with commercial, manufacturing, and distributing facilities. Stryker Corporation, Linet spol. s r.o., Invacare Corporation, and Paramount Bed Holdings Co., Ltd. are some leading players in the global hospital bed market.
Some of the latest development in the market are-
June 2017, Linet spol. s r.o. is a leading global supplier of hospital beds, headquartered in Slany, Czech Republic. The company has enhanced the Eleganza 5 bed safety system by introducing i-Brake system and lowered siderail sensors this product has been equipped to increase the safety of the patients.
Check Attractive Discount @ https://www.marketresearchfuture.com/check-discount/898 .
May 2017, Hill-Rom Holdings, headquartered in Batesville, Indiana, US, is one of the leading global medical technology company. Recently 2017 the company announced the launch of the new Hill-Rom 900 Accella bed system for higher acuity patients in intensive and acute care settings. Additionally, in 2016, the company acquired Tridien Medical which has improve the manufacturing and supplying of the products.
Brief TOC
Report Prologue
Market Introduction
Research Methodology
Market Dynamics
Market Factor Analysis
Global Hospital Beds Market, By Type
Global Hospital Beds Market, By Power
Global Hospital Beds Market, by End User
Global Hospital Beds Market, by Region
Company Landscape
Company Profile
MRFR Conclusion
Appendix
Ask to Expert @ https://www.marketresearchfuture.com/enquiry/898 .
Market Research Future (MRFR), enable customers to unravel the complexity of various industries through Cooked Research Report (CRR), Half-Cooked Research Reports (HCRR), Raw Research Reports (3R), Continuous-Feed Research (CFR), and Market Research & Consulting Services.
The following two tabs change content below.
Jasmine Petters
Jasmine hails from the city of Nizams, Hyderabad, and is currently pursuing her M.D. from there only. She is an internet wizard and has keen passion in All Things tech. She is a regular Comment contributor for The Daily Telescope and writes a Web column, in which she covers war, sports, and everything in between.
Latest posts by Jasmine Petters (see all)