Worldwide Gluten-Free Products Market to Develop Rapidly at CAGR of About 9.51% by 2023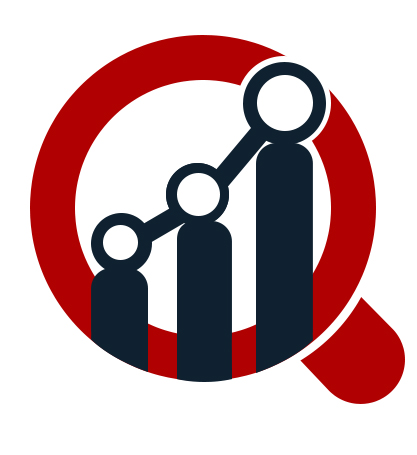 pune, India — 02/06/2018 — Market Overview:
Gluten is a type of protein usually found in wheat, barley, and rye. It is basically the composite of two proteins: gliadin and glutenin, found as a protein component in food products. However, for the celiac and other gluten intolerant patients, it has an adverse effect often leading to abdominal bloating, gas, diarrhea, and vomiting, migraine headaches, and joint pain. Manufacturers have come up with innovative and new products prepared from rice, cassava, corn (maize), soy, beans, and chia; which are free from gluten.
Celiac disease is one of the primary drivers for the increasing demand of gluten-free food products. It is an autoimmune disorder, whereby the small intestine is unable to process the gluten present in certain foods such as wheat, barley, and rye. At present, the only effective treatment is a lifelong gluten-free diet. As a result, individuals are left with no choice but to use gluten-free food products, which provides ample opportunities for manufacturers to launch new gluten-free products across various product segments.
Increasing availability of gluten-free products in organized retail stores is an important factor leading to sales of the gluten-free food products. Companies are targeting various supermarkets and departmental stores to gain attention of customers by increasing the shelf space for products. Additionally, advertisement and promotional activities of gluten-free products in various retail chains through weekly flyers and circulars is supporting the sales of gluten-free products.
However, food-intolerant products are generally priced higher than normal food products. Although, gluten-free packaged foods are a healthy alternative for gluten-intolerant and celiac populations, their pricing can be unaffordable for the majority of consumers, which is considered to hamper the market growth over the review period.
Get a Sample Report @ https://www.marketresearchfuture.com/sample_request/4984
Major Key Players:
With the entry of new industry players in the gluten-free products segment, established players are focusing more on product development to sustain their consumer base in the global market. With companies aiming to capture a considerable share of the market segment as early as possible, they are competing and experimenting with various advantage points. The best long-term growth opportunities for this sector can be captured by ensuring ongoing new product launch and R&D investments.
The key players profiled in gluten-free products are The Hain Celestial Group, Inc. (U.S.), Boulder Brands, Inc. (U.S.), General Mills, Inc. (U.S.), The Kraft Heinz Company (U.S.), Kellogg Company (U.S.), Mondelez International, Inc. (U.S.), Hero Group AG (Switzerland), and Freedom Foods Group Ltd. (Australia) among many others.
Latest Industry Updates:
Sep 2017 Ingredion Incorporated launched its new range of clean label tapioca flours. The product claims to be non-GMO and gluten-free in order to support consumers demand for gluten-free food commodities.
Mar 2017 Unicorn Ingredients, British supplier of ingredients for the bakery and specialist breads markets; announced the launch of their latest seeds range for gluten-free products. The company aims to suffice the growing demands for nutritionally beneficial and clean label products by launching these commodities.
Aug 2016 Escalating health consciousness and increasing demand for clean-label products has encouraged Schär; one of the European gluten-free brands to launch six new varieties of gluten-free range in major UK retailers, including Morrisons and Tesco.
Jun 2016 Quaker Oats launched the range of their gluten-free oats based on the growing demand for the product. Launch of gluten-free range will help the company to expand their consumer base as well as generate high revenues based on their product launch.
Access Report Details @ https://www.marketresearchfuture.com/reports/gluten-free-products-market-4984
Market Segments:
The global gluten-free products market has been divided into type, distribution channel, and region.
On The Basis Of Type: Bakery & Confectionery, Dairy & Frozen Desserts, Beverages, Meat Products, Prepared Foods, others
On The Basis Of Fiber Distribution Channel: Store Based, Non-Store Based
On The Basis Of Region: North America, Europe, Asia Pacific and ROW.
The following two tabs change content below.
Jasmine Petters
Jasmine hails from the city of Nizams, Hyderabad, and is currently pursuing her M.D. from there only. She is an internet wizard and has keen passion in All Things tech. She is a regular Comment contributor for The Daily Telescope and writes a Web column, in which she covers war, sports, and everything in between.
Latest posts by Jasmine Petters (see all)