Worldwide Healthcare BPO Market to Witness a Pronounce Growth by 2023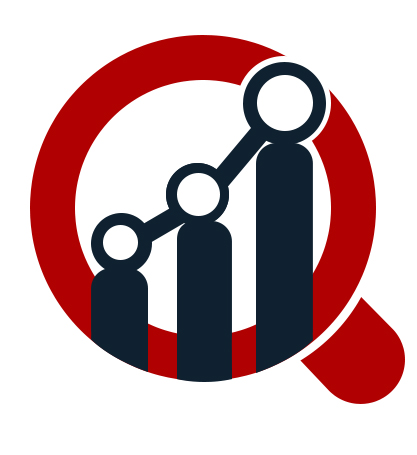 Pune, India — 02/06/2018 — MarketResearchFuture.com adds "Healthcare BPO Market -2018 Global Analysis, Growth, Trends and Opportunities Research Report Forecasting to 2023" reports to its database.
TRY SAMPLE REPORT @ https://www.marketresearchfuture.com/sample_request/1335 .
The report titled "Healthcare BPO Market -Forecast to 2023? intends to provide in-depth analysis resulting from both quantitative and qualitative analysis by Market Research Future. It includes research targeted at prospective growth opportunities alongside with present market scenarios. The report takes a holistic view of the market, imbibing the client's point of view thereby making it a valuable guide in the quest to reap the huge market opportunities. The global healthcare BPO market is expected to grow at a CAGR of 12.3% during the forecast period 2017-2023.
Regional Analysis:
The global healthcare BPO market consists of four regions: the Americas, Europe, Asia Pacific, and the Middle East & Africa.
The Americas is the leading market across the globe on account of constantly increasing patient population, increasing number of health related cases in children, and increasing government support for research in healthcare domain and it is likely to flourish the American market over the review period.
Europe holds the second position in the market due to development in healthcare domain. Europe consist of two regions namely Western Europe and Eastern Europe. Western Europe held the major share of the market, which is majorly contributed by Germany, the U.K., and France. High healthcare income, increasing government support, and well developed healthcare sector are major driving factors of the market. According to the OECD, the healthcare expenditure in Germany was EUR 321 billion in 2014, which is followed by France with healthcare expenditure of EUR 237 billion. The healthcare expenditure of the U.K. in 2014 was EUR 223 billion. Increasing healthcare revenue is the major driving factor for the market growth. Additionally, increasing government support and funding for the development of the facilities have added fuel to the growth of the market.
Asia Pacific is the fastest growing market for healthcare BPO, as a result of rapidly changing healthcare sector and presence of huge opportunities for the development of this market. According to the WHO, in 2013, the per capita healthcare expenditure in Australia was USD 6,110, followed by Japan with USD 3,966. The healthcare spending in China is expected to grow at a rate of 8.8% during 2015-2018. Furthermore, developing healthcare industries & organizations and improving technology have fuelled the market growth.
On the other hand, the Middle East & Africa owns the minimum market share of the healthcare BPO market due to less development in healthcare services.
Major Players in the healthcare BPO Market:
Some of the key players in the global market are QuintilesIMS, HCL Technologies Limited, Covance Inc., IBM, Catalent, Inc., PAREXEL International Corporation, Lonza, Infosys Limited, Charles River Laboratories International, Inc., Genpact, SUTHERLAND, and others.
ACCESS COMPLETE [email protected] https://www.marketresearchfuture.com/reports/healthcare-bpo-market-1335 .
Market Highlights:
The healthcare BPO provides services such as medical billing & collection medical billing, medical coding, medical data entry, medical records indexing, medical claims processing and others. Technological improvements in pharmaceutical and the rising demand for health services from aging population are driving the healthcare industry. For instance, with digital technologies transforming processes from electronic records to telemedicine, many healthcare providers are delivering services in innovative ways. Additionally, increased profitability, access to skilled workforce, improved patient experience are a few factors responsible for driving the market growth
There are huge financial gains associated with outsourcing as salaries in other foreign countries can be considerably lower than in the United States. Moreover, the materials and actual cost of location for the research center can be cost-effective. Additionally, advantages of outsourcing R&D is also often related to US regulations surrounding R&D. For example, numerous US pharmaceutical companies engage in outsourcing R&D to conduct clinical trials in other foreign countries.
The global healthcare BPO market is expected to grow at a CAGR of 12.3% during the forecast period 2017-2023.
Taste the market data and market information presented through more than 44 market data tables and figures spread over 83 pages of the project report. Avail the in-depth table of content TOC & market synopsis on "healthcare BPO market research report–Global forecast till 2023."
Segmentation:
The global healthcare BPO market is segmented on the basis of services, into pharmaceutical services, payer services, and provider services.
The Healthcare BPO market can be segmented in to 3 key dynamics for the convenience of the report and enhanced understanding;
Segmentation by Provider Solutions: Comprises marketing intelligence and analytics, patient access services and other.
Segmentation by Payer Solutions: Comprises policy administration, financial administration, others.
Segmentation By Regions: Comprises Geographical regions – North America, Europe,APAC and Rest of the World.
…CONTINUED
AVAIL DISCOUNT REPORT @ https://www.marketresearchfuture.com/check-discount/1335 .
About Market Research Future
At Market Research Future (MRFR), we enable our customers to unravel the complexity of various industries through our Cooked Research Report (CRR), Half-Cooked Research Reports (HCRR), Raw Research Reports (3R), Continuous-Feed Research (CFR), and Market Research & Consulting Services.
In order to stay updated with technology and work process of the industry, MRFR often plans & conducts meet with the industry experts and industrial visits for its research analyst members.
Contact:
Market Research Future
Office No. 528, Amanora Chambers
Magarpatta Road, Hadapsar,
Pune – 411028
Maharashtra, India
+1 646 845 9312
Email: [email protected]
The following two tabs change content below.
Jasmine Petters
Jasmine hails from the city of Nizams, Hyderabad, and is currently pursuing her M.D. from there only. She is an internet wizard and has keen passion in All Things tech. She is a regular Comment contributor for The Daily Telescope and writes a Web column, in which she covers war, sports, and everything in between.
Latest posts by Jasmine Petters (see all)